SEWA Georgia
Fri,Apr 10th,2015:Regular Deewan
Deewan: 7:30pm to 9:00pm
9:00 pm: Smapti followed by Guru Ka Langar.
---
Sun,Apr 12th,2015:Deewan & Punjabi School
Punjabi School : 11:00am to 12:00noon
Deewan: 8:30am to 1:00pm
1:00pm : Smapti followed by Guru Ka Langar.
---
Tues,Apr 14th : Special Evening Deewan for Visakhi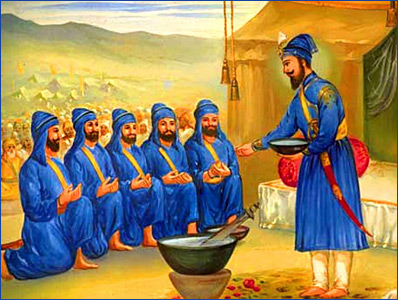 Birthday of Khalsa will be celebrated with great enthusiasm by youth and Sangat in this special evening deewan.
Deewan: 7:30pm to 9:00pm followed by Guru Ka Langar
---
Fri, Apr 17th to Sun,Apr 19th : Akhand Path & Visakhi Celebrations
With grace of Waheguru and udham of Sangat Sri Akhand Path Sahib will be done to commemorate Khalsa Sahjna Diwas.Lets all join in the celebration and seva and get blessings of Guru Maharaj.
Please sign up here for Akhand Path Duties
Friday Apr 17th : 6:00am : Arambh Sri Akhand Path & Regular Evening Deewan upstairs
Saturday Apr 18th : Sri Akhand Path Sahib continued and Guru Ka Langar served atut
Sunday Apr 19th : 10:00am : Bhog Sri Akhand Path followed by Deewan.
---
Wed,Apr 22nd,2015:Homeless Shelter Seva
Sangat will help make and serve Guru Ka Langar at Taskforce for Homeless Shelter .
Langar preparation:10:30 am to 2pm in Gurudwara Sahib.
Transportation: 3:30pm from Gurudwara Sahib to Shelter
Serving begins 5:30pm. Please arrive at the Shelter to help.
---
Sunday,May 3rd : Roswell Nursing Home Seva
10:30 am -Volunteers leave from Gurudwara for Roswell Nursing & Rehab Center

(1109 Green St,Roswell)

and give out gifts to residents. To volunteer or donate please contact : Mrs.Priya Advani : 404-556-4461, This e-mail address is being protected from spambots. You need JavaScript enabled to view it